We are faced with 2 choices in aging: the choice to become elderly, or to go one step further. To rise and blossom into a new level and form…the elder.  
– Elane Shirar, MD – Founder and Medical Director
After over twenty years of caring for patients within a brick-&-mortar clinic setting, Dr. Elane Shirar became aware of her aging patients' increasing need for more specialized and personal care. She developed a house call program, Rocky Mountain Senior Care, over a decade ago and the practice continued to expand at the request of other residents, families and caregivers.  We now service hundreds of independent, assisted and skilled nursing facilities in a wide geographic region from Colorado Springs, across the Denver Metropolitan area and as far North as Fort Collins. Rocky Mountain Senior Care's administrative office is located in Golden. We also have primary care clinics located in Northglenn and  Broomfield.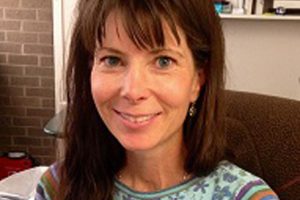 Traditionally, the primary focus of the medical system is oriented towards curing disease.  Curing means "eliminating all evidence of illness" by using a wide range of external interventions.  In our healing approach, we treat the whole person.  This means , in addition to offering state of the art medical interventions appropriate to each individual, we embrace and honor all aspects of our patients – function, cognition, beliefs, emotions, spiritual and family relationships.  At the end of day, we measure our success through the comfort and sense of ease of our patients and families even in the face of incurable illness.
We Honor the Wisdom of the Elders
While the physical transitions of aging may cause our patients to feel frightened, vulnerable and helpless, we honor and promote the "Elder" in our elderly patients. Dr. Elane Shirar states that "the transition to from Elderly to Elder is a mind heart and soul transition, not a physical one."  We, therefore, actively support patient-family-facility relationships in which we view the elder as useful, wise and admired. In our medical care, we are deeply respectful of the accumulated experience and knowledge of our patients and nurture decision making that is coherent with their inner wisdom.